Maciek Dobrowolski is a
film, TV and video

games composer

based in Kraków.
  CONTACT INFO & REPRESENTATION (excl. U.S.)
MARIKA KOASIDIS
MARIKA@USZY-TE.PL
+48 533 771 066
Maciek Dobrowolski is currently one of the most sought after film music composers in Poland. Maciek has written music for TV and film, including an orchestral score for Netflix`s A Girl and an Astronaut and Detective Bruno (awarded at Polish Film Festival in Gdynia).
Maciek`s debut, a film score for an international feature film Clockwise gained very favourable reviews among IFMCA critics. In 2020 Maciek wrote a score for Black Mill and within two years, Maciek has become one of the most distinct and unique voice in polish film music.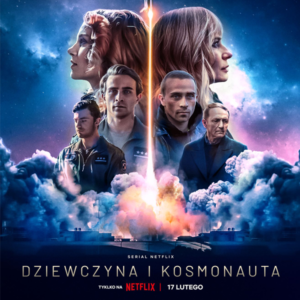 A GIRL AND AN ASTRONAUT (2023)
NETFLIX ORIGINAL SERIES (LULU PRDN) / DIRECTED BY BARTEK PROKOPOWICZ
MUSIC COMPOSED AND PRODUCED BY MACIEK DOBROWOLSKI / MUSIC PERFORMED BY – SINFONIETTA CRACOVIA, GEORGINA TARASIUK & VOCORE ENSEMBLE / CONDUCTED BY KATARZYNA TOMALA-JEDYNAK / MUSIC ORCHESTRATED BY JAN SANEJKO / ADDITIONAL ORCHESTRATIONS BY MACIEK DOBROWOLSKI, NIKOLA KOŁODZIEJCZYK & TYMOTEUSZ HARTMAN / RECORDED BY BŁAŻEJ DOMAŃSKI / MIX BY RAFAŁ SMOLEŃ
PREMIERS 17/02/2023 on NETFLIX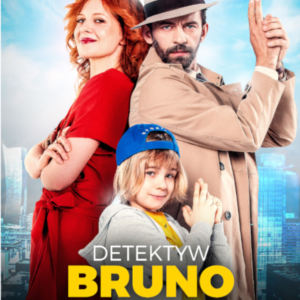 DETEKTYW BRUNO (2022)
FEATURE FILM (SHIPsBOY) / DIRECTED BY MARIUSZ PALEJ & MAGDALENA NIEĆ
MUSIC COMPOSED AND PRODUCED BY MACIEK DOBROWOLSKI / MUSIC PERFORMED BY – MATEUSZ SMOCZYŃSKI (VIOLIN), LUCJAN SZALIŃSKI-BAŁWAS (VIOLIN), MICHAŁ SIKORSKI (VIOLIN), KRZYSZTOF LENCZOWSKI (CELLO), MATEUSZ ŻURAWSKI (OBOE), HENRYK KOWALEWICZ (FRENCH HORN) & ALEKSANDER GROCHOCKI (GUITARS & BASS) /  RECORDED BY BŁAŻEJ DOMAŃSKI / MIX BY RAFAŁ SMOLEŃ
TBA ZŁOTE LWIĄTKO IM. Janusza Korczaka
Gdynia Film Festival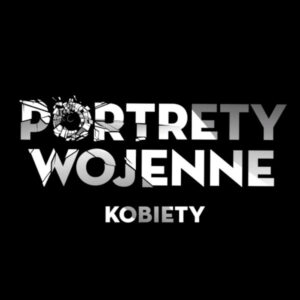 PORTRETY WOJENNE. KOBIETY (2021)
TV SHOW (SHIPsBOY) / DIRECTED BY JĘDRZEJ BĄCZYK ANETA POPIEL-MACHNICKA, KRZYSZTOF RZĄCZYŃSKI, JULIA ROGOWSKA, DARIA WOSZEK
MUSIC COMPOSED AND PRODUCED BY MACIEK DOBROWOLSKI / MUSIC PERFORMED BY – DOBRAWA CZOCHER (CELLO), MAGDALENA BARYLAK (SOPRANO), TOMASZ PAWŁOWSKI (PIANO), LESZEK LORENT (PERCUSSION) / MIX BY RAFAŁ SMOLEŃ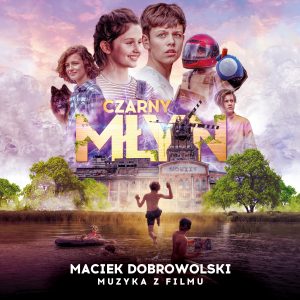 CZARNY MŁYN (2021)
FEATURE FILM / DIRECTED BY MARIUSZ PALEJ / PRODUCED BY ANDRZEJ PAPIS MACIEJ SOWIŃSKI / TFP
MUSIC COMPOSED AND PRODUCED BY MACIEK DOBROWOLSKI / MIX BY TADEUSZ MIECZKOWSKI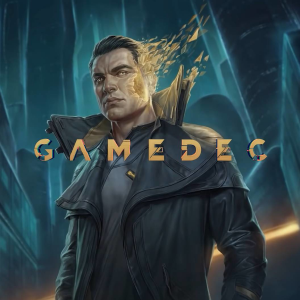 GAMEDEC (2021)
VIDEO GAME (ANSHAR STUDIOS)
MUSIC COMPOSED BY: MACIEK DOBROWOLSKI, PIOTR MUSIAŁ, MARCIN PRZYBYŁOWICZ & MAGDALENA URBAŃSKA / MUSIC DIRECTOR: MARCIN PRZYBYŁOWICZ / LEAD ORCHESTRATOR: NIKOLA KOŁODZIEJCZYK / ADDITIONAL ORCHESTRATION: TYMOTEUSZ HARTMAN, ANDRZEJ KOWALSKI MIX BY RAFAŁ SMOLEŃ